Product Description
1. Core Drill Bit Segments Application:
Drilling Reinforced concrete, Green Concrete Asphalt, Cinder Bricks etc, such as Road, Wall, Bridge Beam, Tub etc.
2. Core Drill Bit Segments Specifications:
Drill Type
Diameter x Length (mm)
Segment Specification (mm)
Segment type
Reinforced Concrete, Brick, Asphalt
26x300
24x3.5x10
laser welding / silver-brazed
28x300
24x3.5x10
30x300
24x3.5x10
32x300
24x3.5x10
36x300
24x3.5x10
40x300
24x3.5x10
45x300
24x3.5x10
52x450
24x3.5x10
62x450

24x3.5x10
72x450
24x3.5x10
76x450
24x3.5x10
82x450
24x3.5x10
87x450
24x3.5x10
92x450
24x3.5x10
102x450
24x3.5x10
107x450
24x3.5x10
112x450
24x3.5x10
117x450
24x3.5x10
122x450
24x3.5x10
127x450
24x3.5x10
132x450
24x4.0x10
142x450
24x4.0x10
152x450
24x4.0x10
162x450
24x4.0x10
172x450
24x4.0x10
182x450
24x4.0x10
187x450
24x4.0x10
200x450
24x4.5x10
225x450
24x4.5x10
250x450
24x4.5x10
300x450
24x4.5x10
350x450
24x4.5x10
400x450
24x4.5x10
450x450
24x4.5x10

Other specification are available upon request.
3. More Images of Core Drill Bit Segments: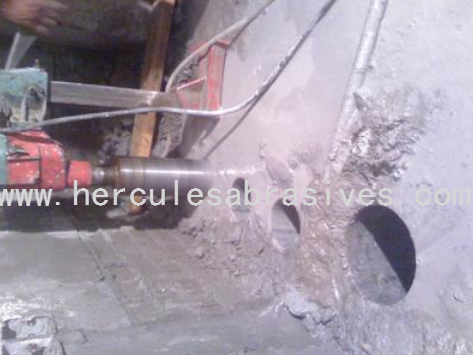 Packaging & Shipping
Packaging: PVC Shrinking Belt+Standard Carton
Shipment: By Fedex, UPS, TNT, DHL, By Air, or By Sea.
Estimated Time of Delivery: 1- 2 Weeks
Our Service
1. All Concrete Cutting, Drilling and Grinding diamond tools are offered;
2. All Product with top quality and good after sale service;
3. Other specifications are available upon request.